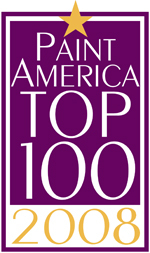 Oklahoma Ducks Unlimited Sponsor "Artist of the Year"

Accepted in the Leigh Yawkey Woodson, "Birds in Art", most prestigious bird art show in the world.

Ducks Unlimited "Artist of the Year" for the Oklahoma City Chapter

First Place - Illinois Ducks Unlimited Wildlife Art Exhibit

Judges Award & Best of Show - Milwaukee Wildlife and Western Art Exhibit

Member of "Oil Painters of America"

Accepted in the top 100 artists representing the National "Art for the Parks" competition and showing, Jackson Hole, Wyoming.

The prestigious "Easel Award" at the "Governor's Classic Western Art Show", Albuquerque, NM.

Artist of the Year for "Hawk Watch International"

Premier Showing of "Oil Painters of America', Prince Gallery, Chicago, IL

The Classic Western Show, Albuquerque, NM

Montana Miniature Society

International Miniature Show, Billings, MT

Magnifico Art Show, Albuquerque, NM

Top Honors & Best Show, 'Rough Rider International Show", Williston, ND.

Nita Stewart Haley Memorial Show, Midland, TX

Grand Prize Award - "Wyoming Legacy Trails Art Show", Torrington, WY

Scottsdale Celebration of the Arts - Scottsdale, AZ

Stamford Art Foundation Invitational, Stamford, TX

Numerous private, corporate & gallery showings

Maintains "Master Circle" status with PaintAmerica.

Awarded the 2010 Jim Bruce Juror's Award for his painting "Homeward Bound" which scored in the Top 5 of all pieces in the 2010 PaintAmerica Show.

Juried exhibiting artist in the national prestigious NatureWorks Art Show which takes place annually in Tulsa.

Many of Joseph's artwork pieces from previous years are presently being displayed with PaintAmerica and can be viewed at paintamerica.org by clicking on the links for the 2006, 2007, and 2008, and 2010 PaintAmerica Shows where he was juried in for both Top100 and MiniTop50 Competitions.